Respected international multi-disciplinary art event, taking place every year in Southern Denmark. See you next time!
16-23 JUNE 2019 (week 25).
Our Goals
• Strengthening the artistic profile of Højer
• Attracting tourists and art-enthusiasts
• Creating an artistic and cultural legacy for our local community
• Showing the creation process - from raw natural material to finished artworks
• Making contemporary art accessible for the public in the outskirts of Denmark
• Developing artistic and cultural connections between different countries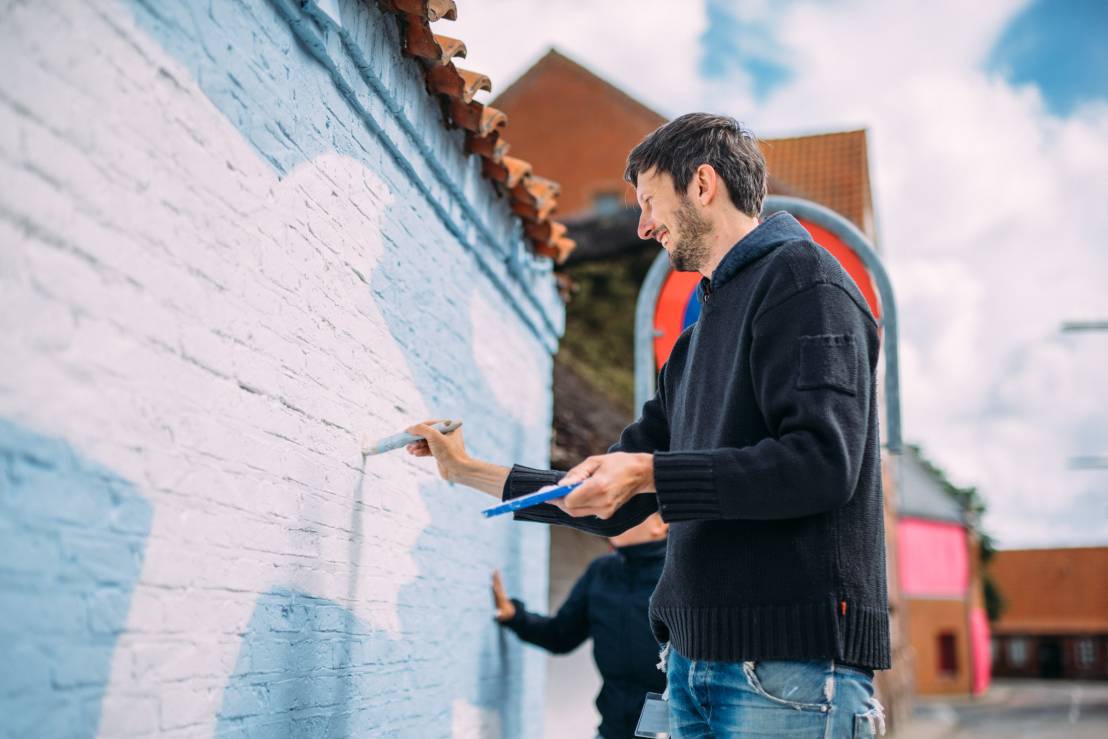 Saila and Jan creating mural. Højer Art Jam 2018.
Course of action
• Continue the tradition of organizing art events in Højer
• Include new materials and artforms in our events
• Sharpening our focus on the local nature by using the theme: WIND, SEA, EARTH & SKY
• Expand the Højer Art Grove sculpture park with public art objects
• Streamline our event-communication through online promotion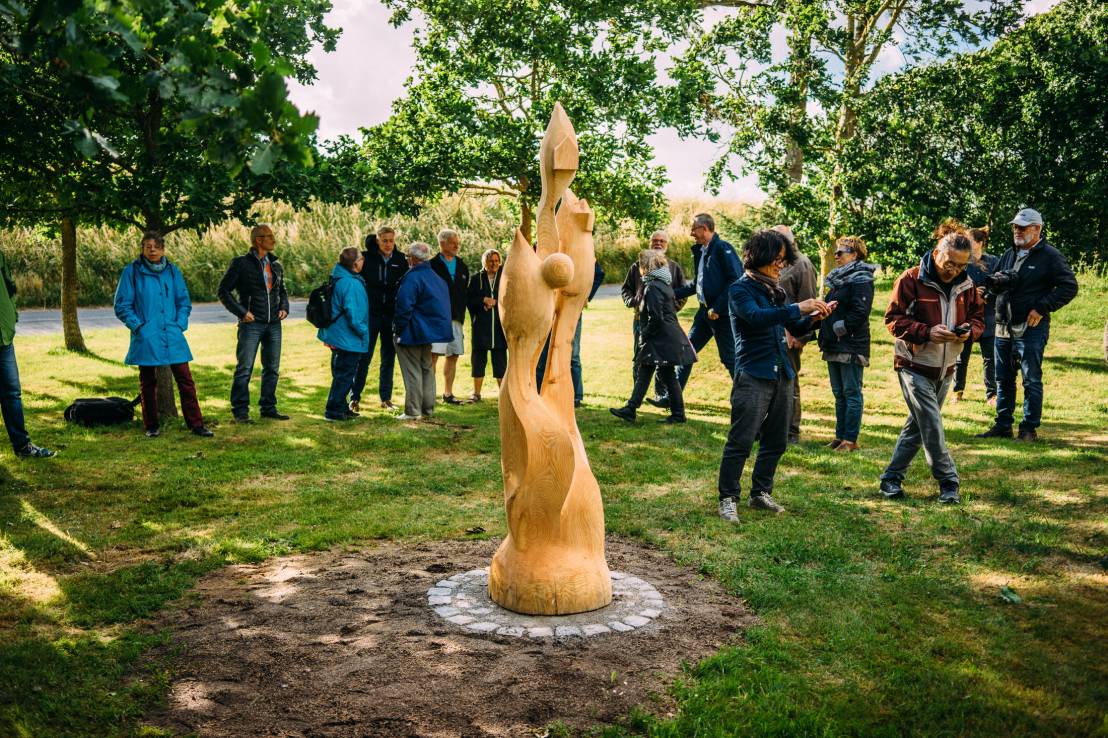 Opening of the Sculpture Park "Højer Art Grove". Sculpture by Glebos Tkachenko, sponsor Sydbank. Højer Art Jam 2018.